Have you ever seen the perfect outfit on your Instagram feed and never been able to find where to buy it? This devastating occurrence happens to me regularly, but last night during my nightly scroll something life changing happened. A small shopping bag icon was appearing at the top of each post related to clothing (and naturally I was very intrigued).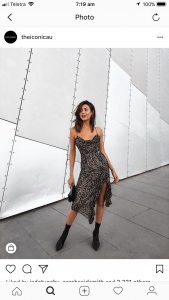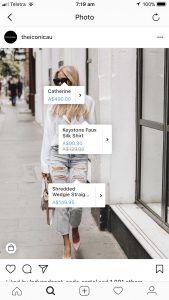 I clicked on the icon, which is evidently the best feature this app has created since the Instagram story first happened. The Icon enabled a 'shopping tool' which added a direct link with the name of the item, the price that fast tracks you straight to the website to shop! Being able to scroll & shop all in one is a total game changer (and a possible curse for our bank accounts). Instagram launched this feature last year in the US and it was deemed a total hit, so it was only time before our Australian Feeds were turned into the ultimate shopping mall!
Instagram's Global Head of Business Jim Squires stated that "People come to Instagram every day to discover and buy products from their favourite business. We want that to be a seamless experience. Whether it's a local artisan, florist or clothing store, shopping directly on Instagram has never been easier."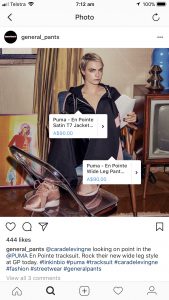 The only catch for businesses on Instagram is that they require to have a business profile on the site and either an online shop or catalogue if they're wanting to implement the new feature to their Instagram pages.
For avid online shoppers like me, this is the best news I've received all week! You've finally redeemed yourself after that shocking new algorithm, Instagram.