The 2016 Rio Olympics have lined up to be one of the greatest. There's been marriage proposals, world-record breaking upsets, unprecedented savagery amongst athletes BUT the most epic moment of the games occurred when Usain Bolt won his third consecutive 100m gold medal.
Bolt who is dubbed the world's fastest man was shown giving his competitors a sly but cheeky smile as he overtook them and entered the books of Olympic glory. The shot was captured by Sydney-based photographer Cameron Spencer who said that he had to take a, "creative risk", when shooting the 100-metre semifinals. The photographer almost missed his opportunity given he was shooting the high-jump qualifications in the middle of the field and much like Bolt himself had to sprint across fields to capture Bolt's career defining stride.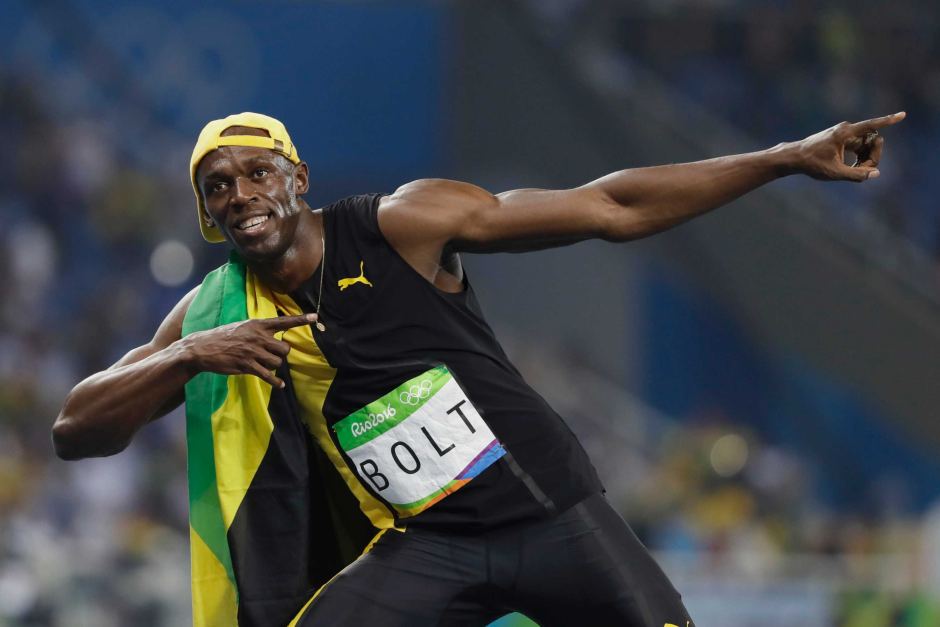 Following the race, the internet did what the internet does best and meme'd the hell out of the shot. Here's some of our favourites.
— Luke Cripwalker (@sporker_) August 15, 2016
This is the most "On My Way To Steal Yo Girl" image in history. pic.twitter.com/MS61OJGeNN

— Brandi B. (@ItsTheBrandi) August 15, 2016
*Record scratch*

*Freeze frame*

Yup, that's me. You're probably wondering how I ended up in this situation. pic.twitter.com/TXU6T6iM3B

— ben/lil boat fanboy (@a7xweeman) August 15, 2016
And if that wasn't enough, this video of prankster Brad Holmes filming his fiancee Jenny Davies is going viral over her absurd but very persistent claims. Jenny is convinced that she can run the 100m in 7 seconds and that the people they've got running it (i.e. Bolt) are slow people, watch her make internet GOLD!