Whether you're loving these all female reboots of classic films or not, you've got to admit that you were intrigued by the epic casting announcement for Ocean's Eight. The all girl reboot of fan-favourite Ocean's Eleven is set to cast Hollywood heavyweights Cate Blanchett, Sandra Bullock, Anne Hathaway, Helena Bonham Carter and Sarah Paulson. Not to mention comedian Mindy Kaling, all-round talent Awkwafina and qween Rihanna. Could this movie sound any better? I didn't think so.
Now that I've got your attention, check out this magical first photo of the cast together in what is bound to be one of the most entertaining movies of the year. Too early for that call, you say? Look at this photo and tell me differently.
All the ladies are looking fashionable and sinister, which is hard to pull off when wearing sunglasses on the subway.
There have been many leaked photos of the cast on set, and they make me feel like I definitely can't wait until 2018 for this masterpiece.
Here are Sandra Bullock and Cate Blanchett looking like they've got a plan. Based on this photo, I would say their characters Debbie Ocean (Bullock) and Lou (Blanchett) are the head honchos of the operation.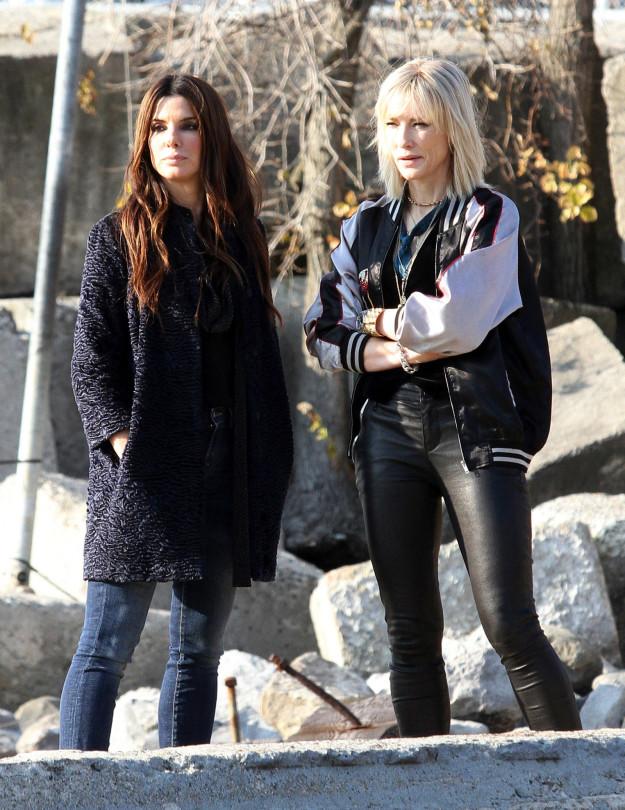 We also have this photo (AKA the best thing ever) of Anne Hathaway's character Daphne Kluger leaning on the shoulder of Rose (played by the formidable Helena Bonham Carter).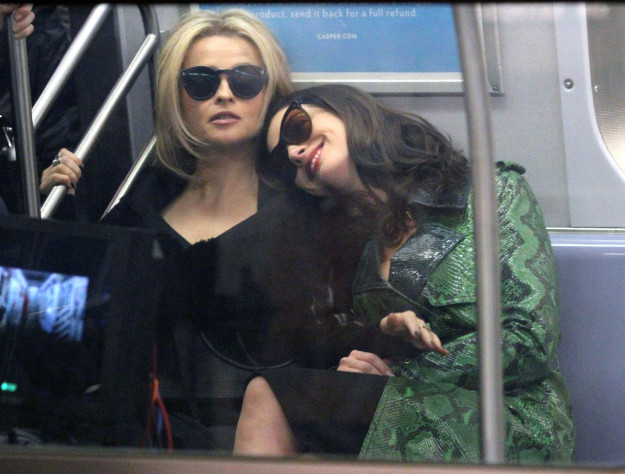 Last, but certainly not least, this photo hints at all the action sure to come in this star-studded film. This is Rihanna's character Nine Ball, with Tammy (Sarah Paulson) and Debbie Ocean.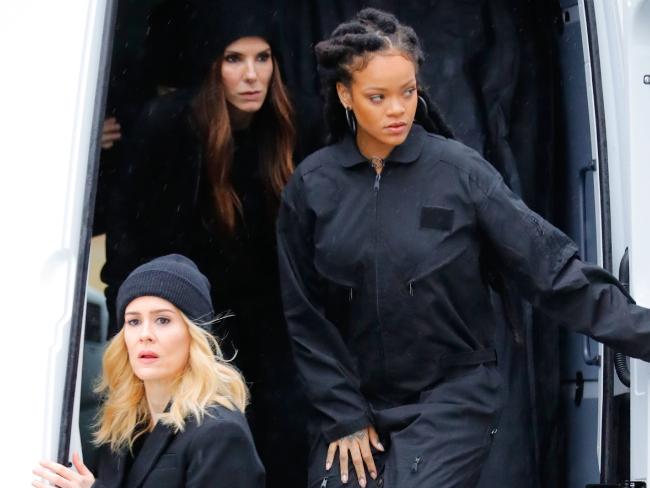 Try to contain your excitement though, because the film isn't out until mid-2018