Kanye West has revealed he was diagnosed with a mental condition when he was 39 years old and calls it a "superpower".
In an interview with radio host Big Boy, the rapper opened up about his diagnosis after debuting his new album, "Ye," at a listening party in Wyoming's Jackson Hole last week.
"I had never been diagnosed until I was like 39 years old," the rapper said, clarifying that he was "diagnosed with a mental condition." But "like I said on the album," he added, "it's not a disability, it's a superpower."
While Kim Kardashian's husband did not name the mental condition he was diagnosed with; his latest album artwork features a photo of mountains, with a handwritten scrawl reading: "I hate being bipolar it's awesome."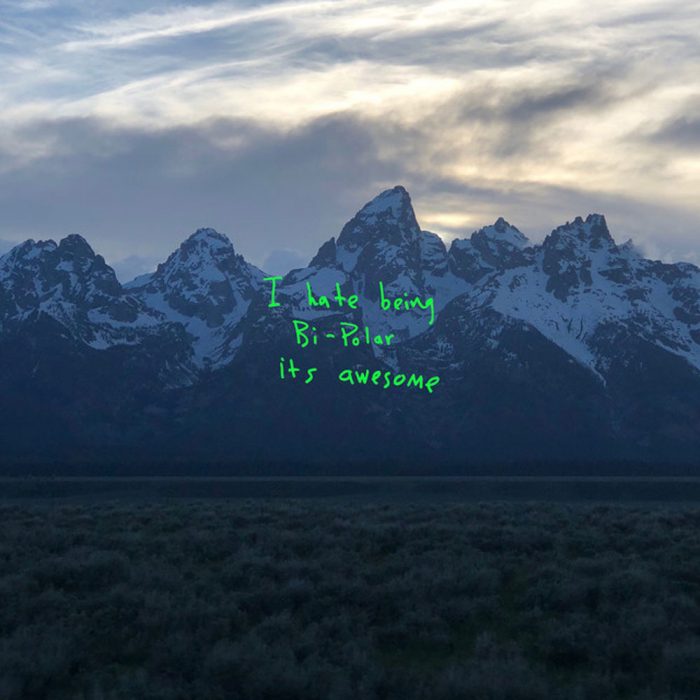 West references his bipolar disorder on one of his new tracks, "Yikes," he raps: "That's my bipolar shit, nigga what? That's my superpower, nigga. Ain't no disability. I'm a superhero! I'm a superhero!" He also raps about contemplating suicide — and murder.
The Grammy winner also spoke about his infamous interview with TMZ Live where he stated slavery "sounds like a choice."
West revealed to Big Boy he completely redid his album after the backlash he received from his interview with the tabloid news website. He said he also "took out a bar" referencing the topic because it was "too sensitive to talk about."
"I'm so blessed and so privileged because think about people that have mental issues that are not Kanye West that can't go and make that and make it feel like it's all good," West said.
"Think about somebody does exactly what I did at TMZ and they do that at work but then Tuesday morning they come in and they've lost their job. But they can't go in there and make that. That's why God put that on me."
The team at Aussie Gossip commend Kanye West for opening up about his mental condition. We can imagine it takes a lot of guts to reveal a psychological disorder and find a way to channel it creatively. Perhaps people will now look at the rapper differently now after his mental health confession instead of the guy who's married to Kim Kardashian and rants absurd posts on social media.