David Beckham is known around the world for his skills on the soccer field, but the owner of the famous foot has decided to branch out into film. Becks is playing his debut role in the latest film 'King Arthur: Legend of the Sword'. This new King Arthur film is being directed by the iconic Guy Ritchie and it's set to be released in May this year.
Beckham is playing a disgruntled knight in the film and has been made unrecognisable for the role. None of us ever thought that beautiful face could be unrecognisable, but Becks' Instagram is proof otherwise.
My eyes! David, why!?
Sporting rotting teeth and a scar that goes from his cheek into his hairline and up through his forehead, it's clear to see why Beckham might be disgruntled. It looks like he got the life beat out of him and was left with the scar to prove it.
I mean, we all know the British dental industry is bad, but we didn't think that they'd leave an international soccer star with rotting teeth.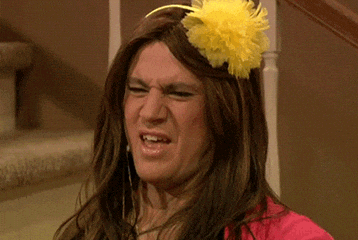 It's still a bit of a shock. We've never seen him like that before, but he's going to blend right into the film, which is set to be gritty. Beckham's character is a griping knight who can't pull Excalibur from the stone.
Beckham is definitely aware of the pressure and criticism that might be on him if he doesn't do a good job within the film.
"I am very aware that many sportsmen and other celebrities have turned their hand to acting and failed," he told The Times. "I know that it is a tough profession, where you need a huge amount of skill and discipline, and I wouldn't want to push myself forward too soon, without learning more about it, and doing a lot more practice."
We hope he does great, but until the movie comes out in May, we're left in the dark and just have to wait. Lucky us.