Whether we want to admit it or not, we have all seen the cult classic comedy Dodgeball, and we all loved it. (Right?)
The classic underdog story about members of a shady suburban gym banding together to save their spiritual home from takeover by a massive corporate body not only made us laugh, but also touched our hearts. Plus it also had Ben Stiller employing possibly the least subtle Hulk Hogan parody ever seen. What's not to love? 
Another point in the film's favour is that it has completely resisted the temptation to add a few million dollars to the money pile by making a sequel. That doesn't mean we won't be seeing the familiar faces again, though.
That is because members of the original cast have collaborated to organise a charity dodgeball game as part of the Omaze fundraising campaign for Ben Stiller's charity, the Stiller Foundation.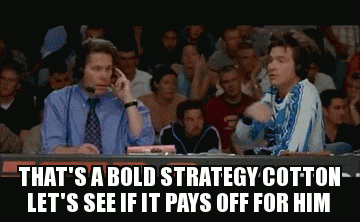 The Foundation has confirmed that Ben Stiller, Vince Vaughn, Justin Long, and Christine Taylor will all be involved in the game, which people can attempt to win a place in by donating to the Foundation's campaign.
The announcement video found all the cast members involved facing off in a dramatic promo for the game, with Stiller's White Goodman making us all feel like plebs in the process. Gold.
As chock-full of film references as it may be, I can't pretend the whole thing didn't put a smile on my face. You can't ever get tired of Justin Long getting hit in the face with a wrench, let's be fair here.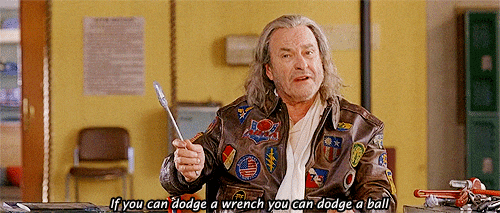 If anyone feels like this the chance they've been waiting for, or even just feels like doing a good thing for the world, they can donate to the Omaze campaign here.
Let's just hope anyone thinking of entering the contest has brushed up on the five D's of dodgeball.