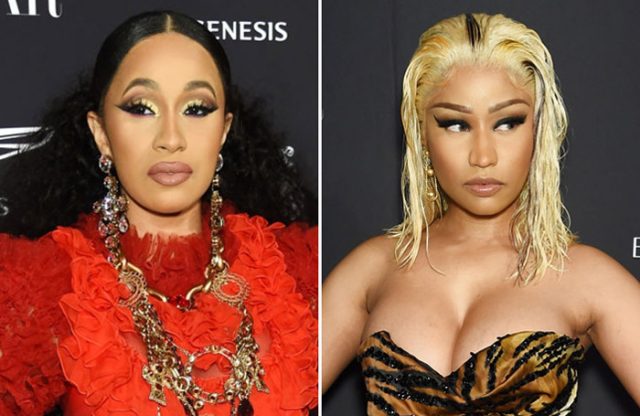 You've probably already seen the photo of Cardi B leaving the Harper's Bazaar ICONS party. You know, this one.
Well, it seems that Cardi B and Nicki Minaj's reconciliation was short-lived. The two rappers were allegedly involved in a physical altercation at the event on September 7. The brawl left Cardi with a torn dress and the iconic lump on her head. It has been rumoured that Cardi lunged at Nicki.
While there have been rumours of beef between the two artists, Cardi and Nicki were spotted talking cordially at the 2018 Met Gala. However, it seems their relationship has deteriorated since May.
According to People, Cardi arrived at the party first, and physically confronted Nicki, who was surrounded by her security. After the fight took place and Cardi was escorted from the event, she shared an intense message on instagram. She emphasises that she's "come too far to let anybody f*ck with [her] success."
She never mentions Nicki by name, but the timing, tone and content suggests she still has words for the "Chun Li" artist. However, it seems that Nicki is unbothered by the events and has continued posting photos from the evening with no comments about what happened. Here's hoping that things are resolved quickly.