The superhero smorgasbord that is Avengers: Infinity War made history over the weekend, earning an estimated $250 million at 4,474 theatres in the U.S. and Canada—the highest domestic debut of all time, and also earned $380 million overseas, bringing its global total to $630 million, the top worldwide debut of all time.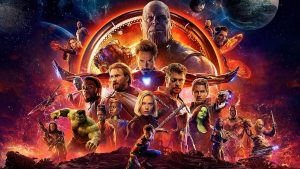 Infinity War, which brings together two dozen superheroes from the Marvel cinematic universe also edged past Star Wars: The Force Awakens, which opened to $248 million three years ago, as the all-time highest opening weekend in the US. Here is Aus, the Marvel powerhouse earned a casual $30 million over its opening weekend.
Dave Hollis, the head of distribution for Disney responded to the films success saying "To now have the biggest movie of domestic history as one of the Marvel cinematic universe films seems like a fitting tribute to the Marvel Studios team which has had just an astounding, unmatched run in the last decade"
Avengers: Infinity War is one of six movies in history to cross the $200 million mark in their domestic debuts, following Marvel's The Avengers (2012), Jurassic World (2015), Star Wars: The Force Awakens (2015), Star Wars: The Last Jedi (2017) and Black Panther (2018).
Marvel Studios now boasts six of the top 10 opening weekends of all time. Avengers: Infinity War celebrates a decade of hits in the Marvel Cinematic Universe, beginning with Iron Man in 2008.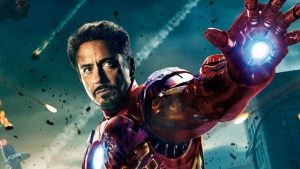 The 2 hour, 40-minute long Infinity War is one of the largest films ever created, shot over 18 months back-to-back with sequel due next summer. The production budget was reportedly $396 million US dollars and was able to bring some of Marvel's biggest stars together for the films groundbreaking execution, including Robert Downey Jr, Chris Hemsworth, Chris Evans, Scarlett Johansson and Chadwick Boseman.
If you're a Marvel fan and haven't already seen this cinematic explosion, do yourself and book tickets ASAP! You won't be disappointed.
Stay tuned for more Aussie Gossip!