After much speculation on social media, Australian and New Zealand fans have finally gotten their wish. Ariana Grande is coming to both countries, and we're very excited.
The singer has announced on social media that her 'Dangerous Woman' tour will be coming to both Australia and New Zealand this year, though Aussie fans are definitely getting the better end of the deal.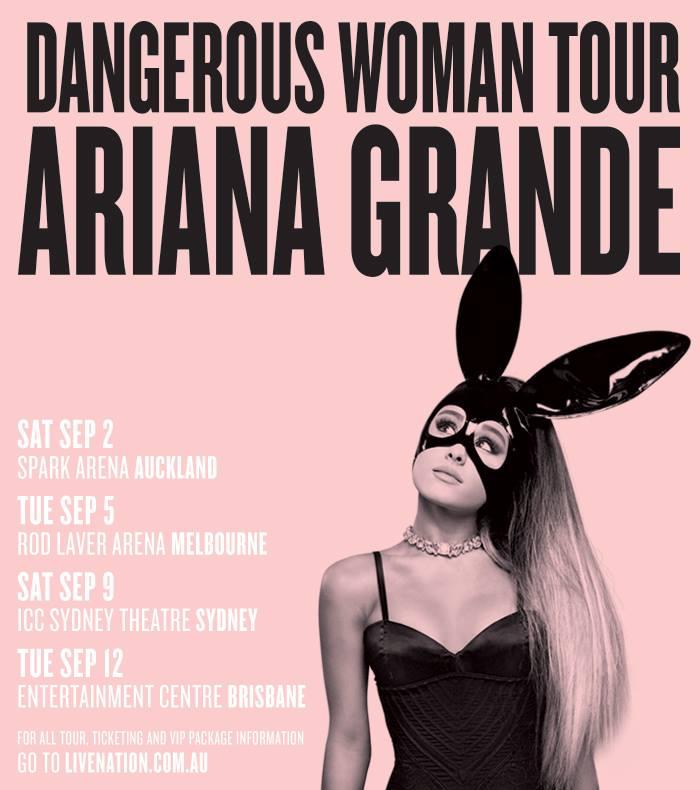 New Zealand fans will only have one opportunity to see Ariana live, which will be on September 2nd at Spark Arena in Auckland.
Aussie fans can head to three shows one in Melbourne on September 5th, Sydney on September 9th and Brisbane on September 12th.
The announcement has come after many fans contacted Ariana through social media asking for the tour to come down under.
There is even a Facebook Page dedicated to bringing Ariana's tour to Australia, which has been updating hopeful fans on any news.
If your hoping to go see Ariana live (don't worry we also want to go) then you don't have long till tickets go on sale. Tickets go on pre-sale on April 26th, and will go on sale just two day later on the 28th at 2pm.