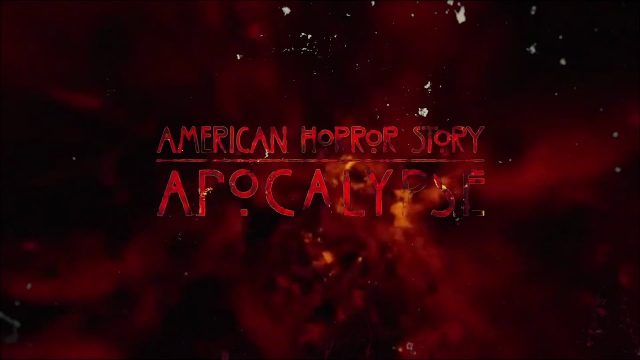 Fans of American Horror Story have continuously been teased with photos and short clips, but the first trailer was released today, precisely a week before the first episode of AHS newest season Apocalypse will finally première.
The popular series is famous for presenting us with a new theme each season. With the eighth season around the corner and the ninth already being confirmed, it comes as no surprise that fans believe that all seasons are connected.
The upcoming season will surely get fans leaping out of their chairs as some of these theories will probably come to fruition as it had been announced that the season will be based on Season 1 Murder House and Season 3 Coven, the first official crossover.
What Do We Definitely Know About Apocalypse?
First, let's get the facts straight. One of the things that we definitely know is that Apocalypse will be set in the near future, around October 2019.
Also, as mentioned earlier the season will be a crossover between Murder House and Coven with actors reprising their Murder House characters, such as Sarah Paulson as Billie Dean Howard and Jessica Lange as Constance Langdon. Actors who will be reprising their Coven characters include: Sarah Paulson as Cordelia Goode and Emma Roberts as Madison Montgomery.

Other AHS alumni will be starring in this season as well, with the likes of Kathy Bates and Evan Peters gracing the list.
Next to this, it's likely that the show will revolve around either lust or violence. This plays into a theory that has been floating around on the internet, which Ryan Murphy has seemingly confirmed himself. It revolves around the idea that all seasons of AHS represent the 9 Circles of Hell, with most of them already assigned.
What Could Happen During This Season?
Now let's speculate about this new exciting season.
So first off, newcomer Cody Fern will be playing the adult version of Michael Langdon. Since Fern has taken on the role it's safe to assume that the character has grown up since the first season. The last time we saw this character he had just killed his babysitter, and is now termed the Antichrist in this season. This in combination with the season being called Apocalypse is cause for speculation whether the theme will revolve around the Coming of Judgement Day and the End of Times.
The addition of the Coven storyline gives a whole other spin on things. With Emma Roberts reprising her role as bad witch Madison Montgomery, who is btw related to the past Murder House resident Charles Montgomery, conflict will certainly be coming.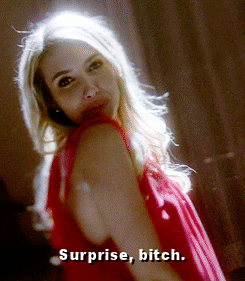 Another witch who will probably play an important role this season is Sqáthach from Roanoke Season 6. Ryan Murphy had confirmed during her first appearance in the past season that she was the first reigning Supreme. Now why would he confirm that?
The biggest question however is whether the witches will be siding with or against the Antichrist.
Let's not forget the last theory shall we. It's very likely that the season will start of with a blast. Literally. Earlier in the year a possible title was found on a copyright list: American Horror Stories Radioactive. With all these references to nuclear explosions happening all over our social media feeds it seems much more likely.
I think we're all done with speculating. We'll just have to wait for 12 September as the first episode of AHSs Season 8 will finally premiere.