On Hamish and Andy's radio show last Friday, Andy Lee confirmed his split from graduate and model Rebecca Harding. Our hearts broke a little, but then there's this part of us deep down cheering that there's the slimmest of slim chances we might be able to steal his heart.
The couple began dating over a year ago, and debuted their relationship at the Australian Open.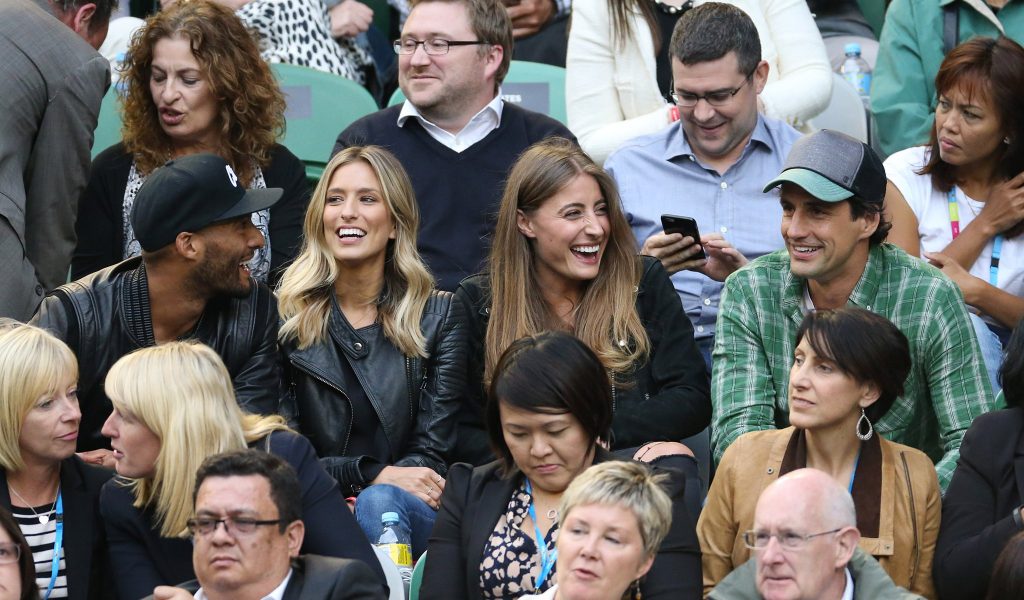 However, in an odd conversation about 'slugging' (a strange, not at all pleasant way to kiss) Andy let the bombshell drop – that he and Rebecca broke up a while ago.
We were all a little suspicious when the last time they were seen together on social media was in May. They gave us some serious #couplegoals vibes so it's sad that it's come to an end. Yet Andy, if it's any consolation we're sure there's a lot of girls (myself included) that would literally froth over a guy bringing them pizza. Among other essentials like wine and Tiffany & Co, it's basically the key to our hearts.
You know your GFs enjoyed work drinks when she requests pizza be bought home but won't wake when you rest it on her. pic.twitter.com/oEDGMEbQAb

— Andy Lee (@andy_lee) May 21, 2016
Andy is handsome and vvvveeerrryyy eligible – and with Hamish as his wingman, how could any girl resist this hunk of a man.
This morning Snapchat taught me Jay Leno must go through a lot of shaving cream. pic.twitter.com/sNIiJtQBln

— Andy Lee (@andy_lee) April 21, 2016
…Right?