Model Bella Hadid and R&B artist The Weeknd have reportedly reunited after a two year-long breakup. After being spotted together at this Coachella this year, speculations have been running wild about whether the two stars had reunited for the long run. More reports of the reunion have emerged since then, leaving fans stoked for the happy couple.
A source close to the couple told E! News that the duo are very happy to be back together at last, after two years apart.
"Things have been going really well. They are inseparable and have been truly working with each other's schedules to make it work."
In their two years apart, The Weeknd dated singer/actress Selena Gomez but their brief relationship ended in October last year. It was rumoured that The Weeknd's hit, Call Out My Name, was inspired by the breakup. If it means we continue to get bangers from The Weeknd, then keep the breakups coming! (Kidding. Kind of.)
The two had a brief reunion at last year's Victoria's Secret Fashion Show. The Weeknd performed while Hadid strutted down the runway as cameras caught the two together for the first time since their shocking breakup. This encounter left fans begging for more from the pair. And now their wishes have been granted!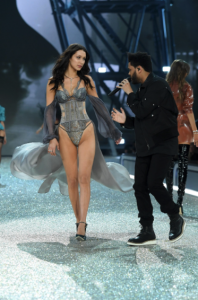 There have been no official announcements from the couple themselves, but we've got our eyes peeled for more updates and some sneaky PDA's.
Stay tuned for more Aussie Gossip.