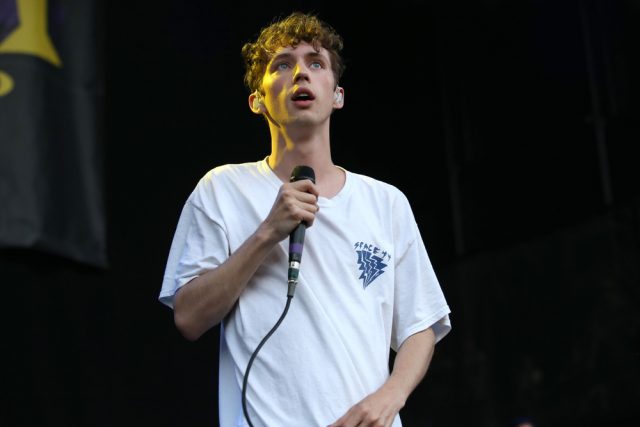 We were literally just coming to terms with the fact that we couldn't possibly love Troye Sivan any more. Then the he has to go and be a bloody legend and respond to his nudes being leaked in only the best way possible.
The Aussie sweetheart's nudes were leaked and he informed us all by sharing a text message convo between himself and his manager.
when ur almost nudes leak and ur talking to management pic.twitter.com/MYrdHZYB5l

— troye sivan (@troyesivan) September 14, 2016
This was probably the funniest 'nude leak announcement' we've heard and we're glad he seems to be doing okay. But seriously, why do people even think it's okay to share non consensual private images. Like just don't do it.

Now in true Troye style he has made the most of his nudes being leaked by designing unisex underwear which will be up for like a week. So ladies and gents you can now get your very own Troye Sivan knickers.
as a response to my nudes leaking I made a line of unisex undies :// https://t.co/BzUD4yCv3v pic.twitter.com/Z9GlJJkuTw

— troye sivan (@troyesivan) September 21, 2016
Mr. Sivan, did we mention we love you?