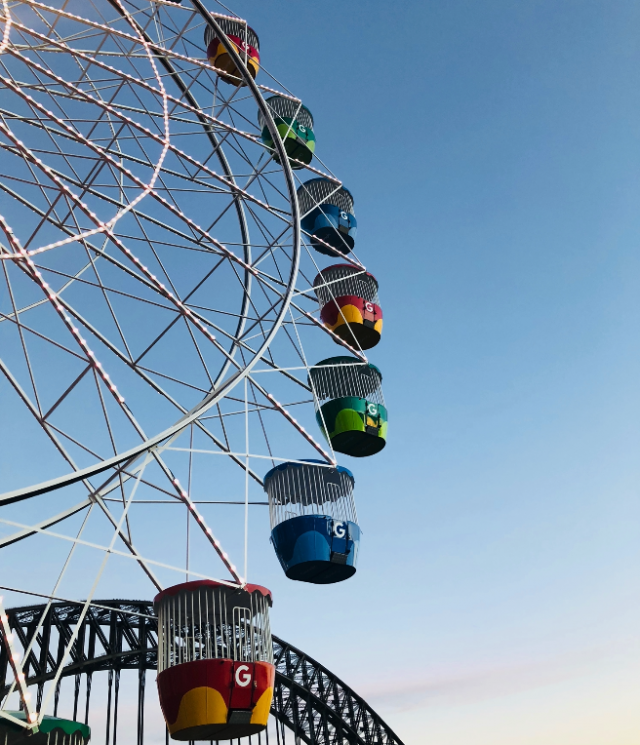 Aussie Gossip take on Sydney Advertising Week APAC 2018.
Yesterday, the Aussie Gossip team were lucky enough to attend #AdvertisingWeekAPAC in Sydney. Advertising Week is a global meet-up of marketing, advertising, technology and brand professionals and it truly lived up to its reputation. The day is jam packed with awesome seminars and workshops run by some on the most influential experts in the industry.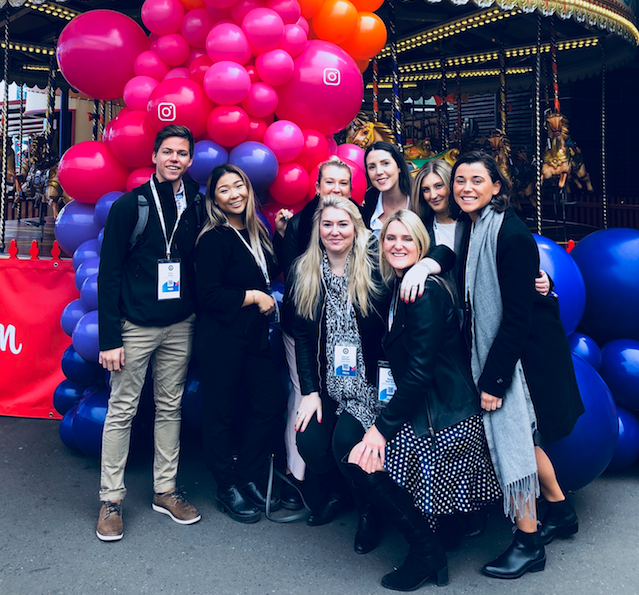 We kicked off Tuesday morning in the beautiful Luna Park at Milson's Point with spectacular Sydney views and smiles all round. The team was brimming with wide-eyed excitement for the day ahead. Our first stop was the Global Keynote stage where various leaders of the industry shared invaluable insights into the competitive and rapidly changing landscape of advertising and marketing.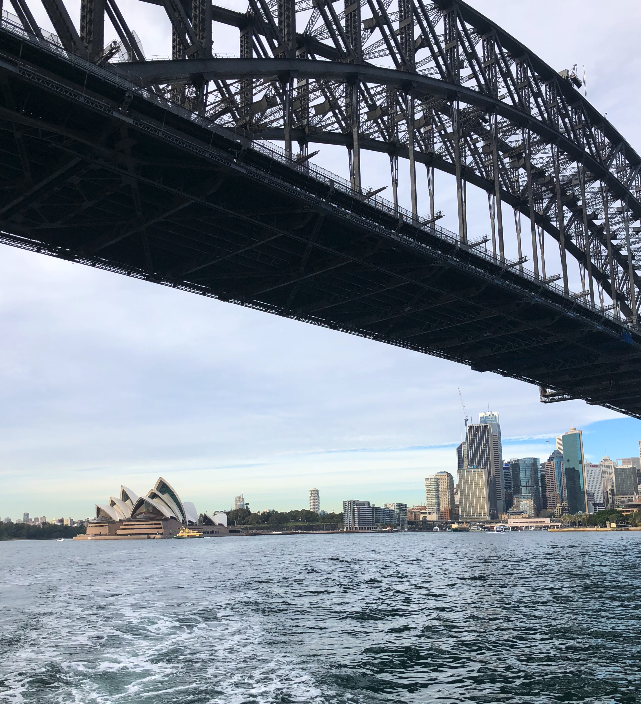 The first speaker was none other than the CMO of Burger King, Fernando Machado with his witty and engaging talk: BE AFRAID. BE VERY AFRAID. BUT DO IT. Machado tackled the key issues in marketing such as convincing clients to take 'risks', how impressions translate into sales and briefing high voltage ideas. He broadcasted a series of hilarious, jaw-dropping and heartwarming Burger King case studies which tapped into the fundamentals of developing content that stands out and creates value for a brand.
Next up Sherilyn Shackell, Founder & CEO of The Marketing Academy spoke to us about why CAN'T really is the worst four letter word and inspired the entire room to leave wanting to be better leaders. Shackell discussed how leaders are anyone with an influence over someone or something. We learnt the difference between your 'character' and your 'persona' and how to harness your true self when it comes to leadership. The future of leadership and management lies not in control but in support of others.
Head of Business at Instagram, Jim Squires then spoke about how in this day and age we are living a vertical world. Squires gave us the run down on the evolution of Instagram and how the way people create, share and consume content and drastically changed. We got refreshed about significance of formats like Instagram stories and IGTV on marketers and reminded that the boom of mobile videos and messaging is now.
Jeff Green, CEO and Founder of The Trade Desk, Inc. spoke about how the media and advertising is growing at an exponential rate, and how there has never been a better time to be involved in the industry. He shared his secret and forward-thinking insights into the next 5 years and challenged the audience to think about what's hitting the industry next,
The team enjoyed the sunshine and clear skies recharging and refueling on the Luna Park ferris wheel hosted by Google. We delighted in afternoon tea, bubbles and an amazing view of Sydney harbour. We then checked out the Facebook Building 2020, an interactive space where we experienced virtual and augmented reality and learnt about how it will revolutionise social media.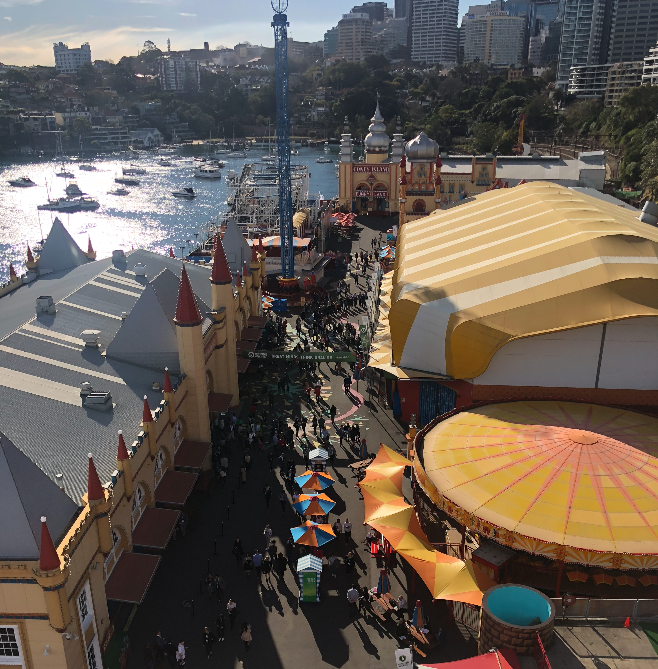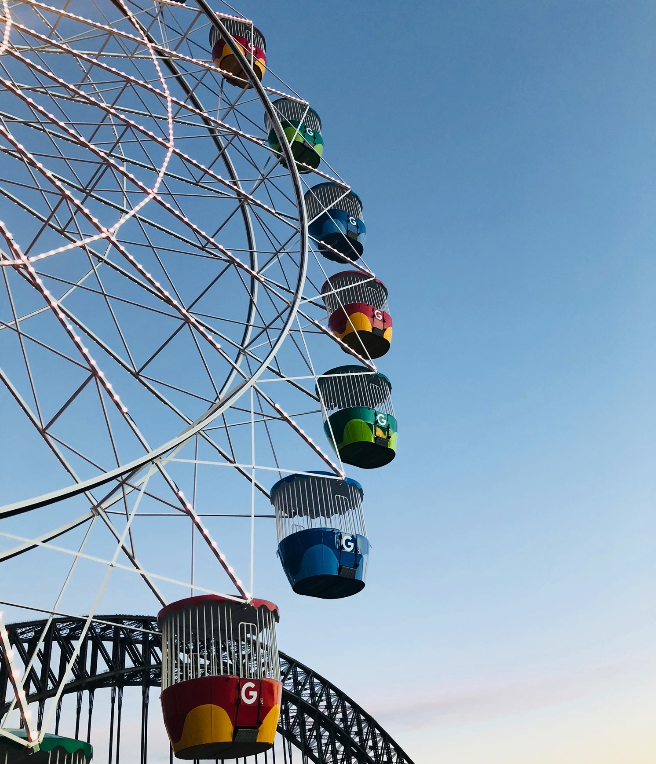 Later we attended the SMB Summit which was curated for small to mid-size businesses focussing on marketing, technology and new innovation for the sector. The roundtable discussion was led by leaders of industry including Simon Davenport National Advertising & Communications Manager at Officeworks Australia , Kaylie Smith Director of Small and Medium Business for Australia and New Zealand at Facebook and Katrina White Small & Medium Business Lifecycle Management Lead at Microsoft.
What an incredible day the team at Aussie Gossip had. We're back to take another ride on the Ferris Wheel tomorrow. Stay tuned for more updates!