2016 has been a great year for Rob Kardashian so far – he overcame reclusiveness, found love, got engaged and is even expecting his first child with fiancee, Blac Chyna very soon.
And the good news just keeps on coming! Rob has now announced he's defeated diabetes following recent lifestyle changes to his diet and exercise routine.
Last December, the 29-year-old was diagnosed with Type 2 diabetes after reaching a very dangerous weight, so we're absolutely stoked his life is back on track!
After avoiding the public eye for years and refusing to address the media, Rob has finally opened up about the challenges he's faced – particularly the time he famously skipped sister Kim Kardashian's 2014 wedding to Kanye West.
"I was doing my suit fittings in Paris right before the wedding and I just wasn't comfortable. There were cameras at the airport on our trip there and I was very unhappy with the person I saw in all the pictures. I'm 6'1″ and at my most I probably weighed 300 pounds (136 kg). I'm upset I missed my sister's wedding, but it was a personal decision," Kardashian told E! in an exclusive interview.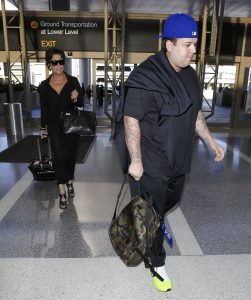 According to the reality star, he's now on a much better path. However, he hasn't forgotten the family events and holidays he missed out on during his break from the spotlight.
"The way I dealt with my issues maybe wasn't the best, but nobody can make me happy but me," he said. "Now I want to see everybody in my family every chance I get. You never know what is going to happen tomorrow, and I don't want to do that to my mum."
"There were definitely dark days for me, and I'm still not fully happy looking at myself in the mirror," he admitted. "But I'm working towards that. And I'm happy."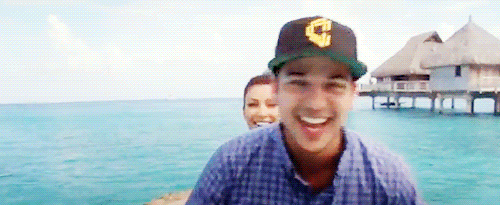 While Rob still has a long journey ahead, we're just pleased he's doing so well. He's even scored himself a new reality TV show, Rob & Chyna, which comes to Aussie TV on 12 September.
We'll definitely be tuning in!