Who doesn't love free food?! Well prepare your stomaches for the 200 free burgers that are being used for an OTT advertising campaign sparked by both the X-Men: Apocalypse DVD/Blu-Ray release and Deliveroo's desire to continue feeding us.
Apologies to vegetarians and keen beef eaters, the Ribs & Burgers 'Mutant Burger' consists of blue sesame seeded buns, triple chilli chicken, blue cheese and some salad to help get you into the mutant mind.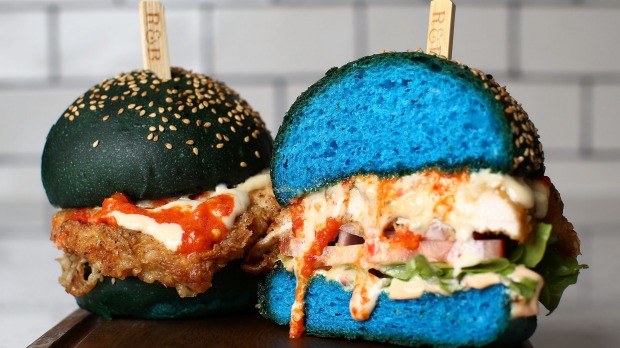 Better yet you can opt to have a real-life mutant, sadly it's not our fav mutant Jennifer Lawrence, to deliver your free goods! It's unclear whether or not you will, but you might still be smacked with the $5 delivery fee – but who cares when there's a mutant and a damn good limited edition burger attached to that!
So if you're in Sydney, Melbourne, Brisbane or Perth today download the app or log onto the website and clear your schedules from 3-5pm to secure your free burger!