For fans of the royal family, Christmas has come a little early, with the release of two gorgeous photos of Princess Charlotte to celebrate Charlotte's six-month birthday.
The photos were taken by the Duchess of Cambridge, Kate Middleton herself in their country home in Norfolk.
The first photo shows Charlotte adorably playing and giggling with her toy dog. The other has the little princess gazing somewhere with those big blue eyes and the slightest smile, presumably captivated by her new found world.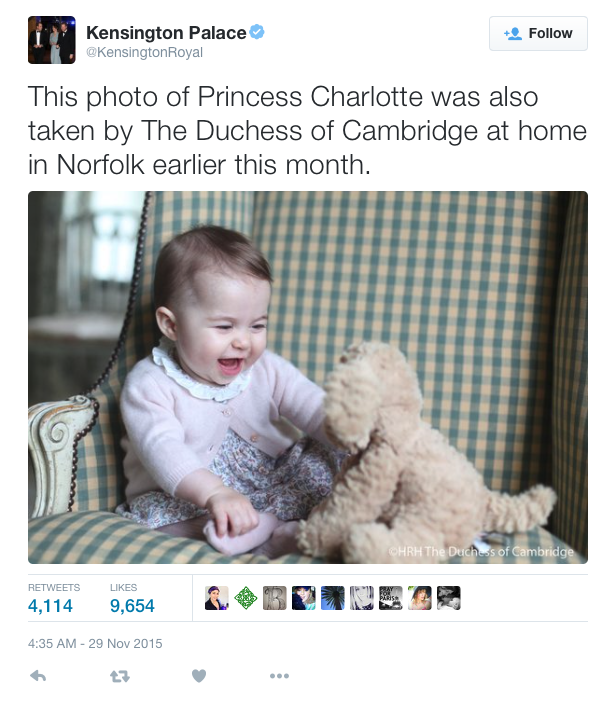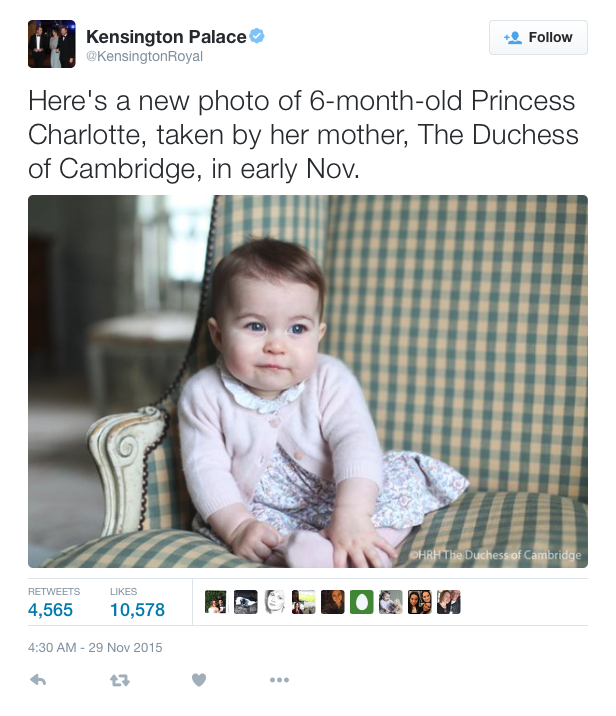 The photos were released by the official Kensington's Palace Twitter, and Mail Online reports that the Duchess initially had no intention of releasing the photographs but decided to share them as a thank you to British media for respecting her family's privacy.
"The Duke and Duchess of Cambridge are very grateful for the support they have received when it comes to their children and wanted to share these very charming pictures taken by the Duchess. It is something they intend to continue to do," a royal aide said.