Seedlip, the non-alcoholic spirit, has thrived as a sugar-free, sweetener-free and zero calorie alternative to regular alcohol.
In the wake of the brands massive success, Seedlip founder Ben Branson has announced its plans to make a global debut in the form of a pop-bar bar called Nolo.
Why 'Nolo?'
Branson revealed his thought process behind the brand's inception in an interview with Vogue:
"It's the world's first global "no" and "low" cocktail bar rollout, so we're calling the concept Nolo. It's about inclusion—it's not about alcohol-free bars. Whether or not you're drinking alcohol, it's about having a good time and being able to try lots of drinks if you want to. Rather than drink a 24 percent alcohol-by-volume Negroni, what if you were drinking a 4 percent Negroni (a Logroni) or a Nogroni? How much alcohol needs to be in a drink in order for it to be tasty? Hopefully it leads to a wider conversation not just about alcohol, but maybe about having less sugar, less meat, less plastic, less gluten. We're not trying to enter an era of deprivation where no one manages to have any fun—it's just about finding a balance. And would I like to open a bar one day under the Seedlip name? Yeah."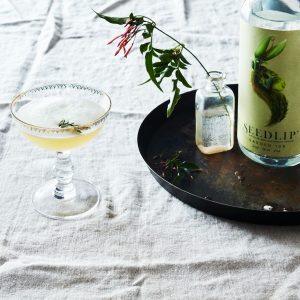 15 bars will be participating across different time zones in the world's top venues on the 24th and 25th of July.
"What's amazing," notes Branson, "is there will be at least 100 completely unique drinks being created for this pop-up, as each bar will have its own cocktails. There are no set drinks everyone has to have – it's a huge explosion of great creativity."
In Australia Nolo will be coming to PS40 in Sydney and Black Pearl in Melbourne.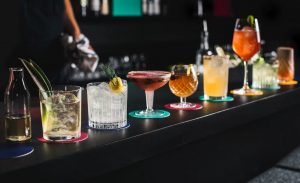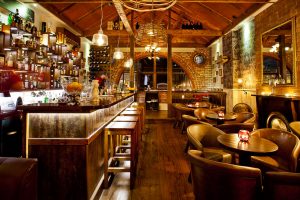 Other locations include Panda & Sons in Edinburgh, Dandelyan in London, Tjoget in Stockholm, Paradiso in Barcelona, Flying Dutchman in Amsterdam, The Clumsies in Greece, Operation Dagger in Singapore, The Old Man in Hong Kong, Hope & Sesame in Guangzhou, Parasol & Swing in Auckland, Pretty Ugly in Toronto, Bon Voyage in San Francisco, Walker Inn in LA and Nitecap in New York.
With the influx of health food trends flooding the Australian food and drink market, we predict low calorie bars will be the next big thing!
For the full interview between Branson and Vogue click here.
Stay tuned for more news at Aussie Gossip!