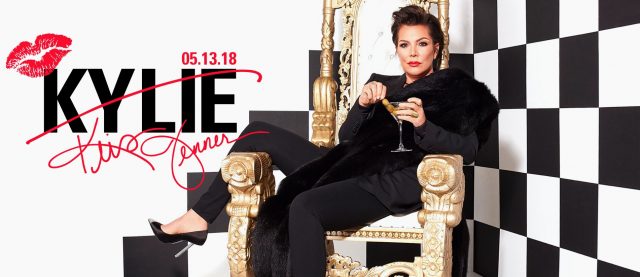 Aussie mums unite! Kris Jenner has just released the must-have collection for all "Momagers" and it should definitely be on your gift list this Mother's Day.
Mom of six and adored worldwide, Kris Jenner has borrowed the spotlight from daughter Kylie to release her new collection "The Momager" as part of the cosmetics empire.
Released on Mother's Day, the collection will feature gorgeous matte and luscious velvet lip colours, as well as a range of cheeky eyeshadows that will have you in awe. The new style has been designed to give mumma bears the royalty they deserve in their day-to-day lives.
Kris announced the release of her collection on her instagram @kriscosmetics only hours ago with almost 2 million views already!
Kris' collection is another in the mix of a range of collabs with other family members. Kylie herself created a Stormi inspired line currently available online.
We're super excited for this, and we know your mum will be too!
Stay tuned for more Aussie Gossip!