DJ Khaled is a man of many talents, he is a renowned DJ and record producer, a label executive and of course the one and only King of Snapchat. His wise wordings and advice given on the social media app, has almost become a way of living for many and we could not be more appreciative of his success.
And after celebrating in the birth of his first child, DJ Khaled, has officially released the first chapter of his self-help motivation, book entitled, "The Keys". And while the fans feel extremely blessed by this, we are all eagerly waiting for another one. Thankfully, the full book is set to be released on the 22nd of November.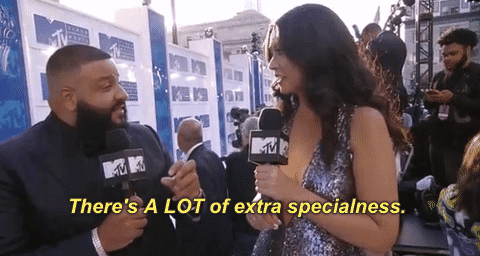 The first chapter, is entitled, "Stay Away From They" and tells on how to identify who "they" may be, how to avoid they and the impact of "they" on your life. For those of you who don't know who "they" is, then you should get onto reading the first chapter ASAP otherwise your path of success may be in danger.
Besides from staying away from "they", the book will address other subjects such as "playing yourself", "respecting the code" and "glorifying your success". The book is set to feature contributions from Jay Z, Rick Ross, Puff Daddy, L.A. Reid and others.
Read the first chapter here to bless up!