Prepare yourselves, people! Christmas is just around the corner and it's bringing joy and stress. Even though we love the festive season, we understand how expensive it can be. So if you're on a budget, or if you're just looking for new and exciting Christmas decorating or food ideas, check out these genius hacks. You'll be starting new Christmas traditions this year!
1. Bake fudge or brownies in cookie cutters
Using cookie cutters makes the brownies into thicker holiday treats packed with deliciousness. Seriously, how awesome are these? These Christmas treats look just as great as they taste and give you the joy of Christmas spirit as you eat them.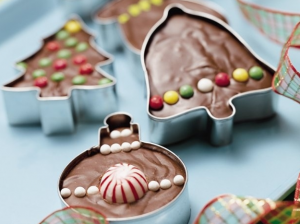 2. Use shiny green tinsel to make your tree look fuller
Sometimes our Christmas trees become worn out, damaged and the branches fall out. If your Christmas tree is looking a little lacklustre, why not add some camouflaged green tinsel to create a fuller look?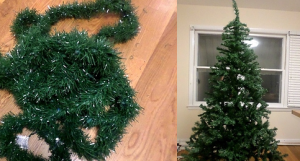 3. Use ice cream comes to turn cupcakes into Christmas trees
This is just too adorable. All you have to do is ice some cupcakes, stick ice cream cones on top, and then smear green icing all over the cones. It's the perfect way to spice up your delicious cupcake recipes with a bit of holiday cheer. They're cute and tasty!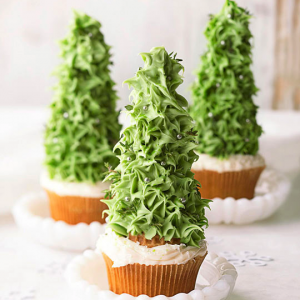 4. Turn a broken umbrella into a lighting fixture
Let's be honest – we all have a broken umbrella somewhere in our house that we're hoping will magically fix itself. Why not turn it into something magical? Just spray paint the frame white and then twist Christmas lights around the arms. It'll look amazing hanging from the ceiling as an instant holiday lighting fixture.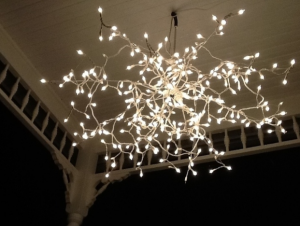 5. Make an advent calendar from a muffin tin
We love this Christmas hack because we can do it without leaving the house. It's also super simple – just put some treats into the muffin holes and cover them using personalised cardboard calendar dates. You can tailor the calendar to whomever you want by thoughtfully selecting gifts you know they'll like. Everyone loves a treat and 25 days of treats can't be beat.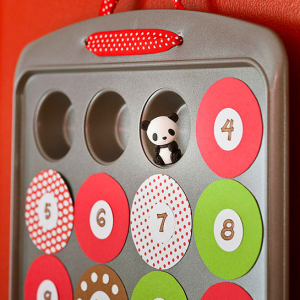 6. Make santa strawberries
All that's needed are strawberries and cream. Cut off top of the strawberry and smear some cream between the two pieces… and voila! We have ourselves a cute little beard and face. Don't forget the top of Santa's hat! The perfect party snack.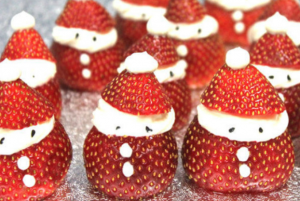 7. Decorate with leftover ornaments
Believe it or not, ornaments aren't just for the tree. Be creative and place them in vases, on plates, or even by themselves on shelves. Simple yet awesome.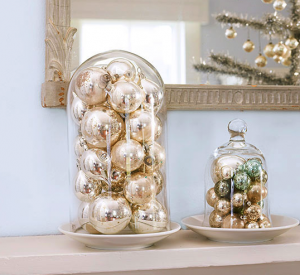 So get out and spread the Christmas cheer with these easy tips!