It seems everyone's favourite pop princess definitely has a problem now.
Ariana Grande is currently at the centre of a lawsuit for her 2015 chart-topping track One Last Time. Songwriter, Alex Greggs has filed a lawsuit claiming the song is very similar to Skye Stevens' 2012 single, Takes All Night, which was written by Greggs himself.
According to court documents, Greggs said the similarities between the two songs are "so striking that it is highly likely the works were not created independently of one another." The documents noted that the chorus was the main reason for the lawsuit, as the background was the same in both songs "for the entire sixteen measures of the chorus."
Not only that, but Greggs has also accused the 23-year-old of stealing some lyrics, such as "take(s) [or taking] you home."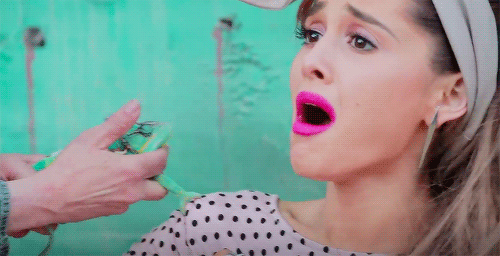 And Greggs obviously isn't taking it lightly – he's seeking a settlement of $150,000 per infringement. David Guetta, Universal Music Group, Republic Records, Rami Yacoub and Carl Falk, who all collaborated with Grande for One Last Time, were among those mentioned in the lawsuit.
We're sad to say that this isn't the first time Ariana's been accused of stealing someone's music. In 2013, she was sued for lyrics in her track The Way, which Minder Music said was taken from their song, Troglodyte.
There's no word yet from the One Last Time singer herself, but we're waiting with baited breath in hopes that it's not true.
In the meantime, we invite you to get your magnifying glass out, dust off your detective glasses and discover for yourself whether the songs sound the same. Check them out below!