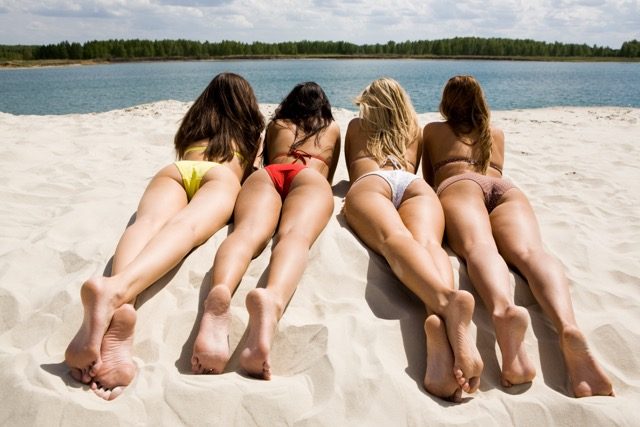 Summer is almost here and we're pumped to make the most of the sunshine and good weather! We all know (a little too well) that summers tend to slip away in the blink of an eye. So, we've collected eight hot tips to help you make the most of the warm season before it passes you by!
1. Get fit
Summer is easily the best time to be fit and healthy, because there are so many enjoyable activities to do in the sun. If you're not already feeling fit, don't stress. It's (dare we say it) fun to get fit in summer, when you can go on beautiful coastal walks or swim laps in an outdoor pool, and then treat yourself to a cool drink! You won't have to contend with the weary blues of early winter mornings, so you'll likely be bouncing out of bed to make the most of the day and the early morning sunshine.
2. Splurge on a gorgeous bikini to show off at the beach
It's been a long year and you deserve to treat yourself to a great new bikini! The long search for the perfect bikini will be worth it when you hit the beach feeling confident and sexy. Splurging on this essential summer item will make all of your beach activities much more enjoyable.
3. Spend a night outside camping
Camping or glamping? Chill in your backyard or adventure into the wilderness? Whichever option you choose, the memories that you make camping on balmy summer nights are ones that you'll always treasure!
4. Visit a Botanical Garden
This fun activity means all things beautiful. Spend your day visiting a Botanical Garden and learn about its history and the amazing flora, as well as taking part in the garden's summer events. Events and activities organised through the Botanical garden are a great way to keep you involved in the community!
5. Go to a new beach you've never visited before
Summer is the time for exploration, and what better way to explore, than to visit a beautiful beach!? Pack a picnic, your beach essentials and a sense of adventure! Road trip! If you're not much of a beach person, keep in mind that beach towns often have great cafes, boutique stores and art galleries for your perusal.
6. Meet up with friends
It's easy to get caught up in the joys of summer, however it's just as important to make the time for your friends. Friends keep you grounded, so you need to make sure you keep in touch. Plan a barbeque, take a bushwalk, or watch a movie at an outdoor cinema! The options are endless.
7. Plan a picnic
Sitting on the grass, basking in the sunshine, and enjoying delicious food – what's not to like about picnics? Grab a couple of friends or your significant other, pick out a beautiful location and spend a nice afternoon eating and drinking in the warmth. If you're wondering what to bring, fresh fruit and cool drinks will greatly compliment your summer picnic basket.
8. Focus on self-confidence
If you want to do something to boost your self-confidence this summer, check out The Cosmetic Institute's hot summer deals for a bargain that will put a bounce in your step.
Happy summer!