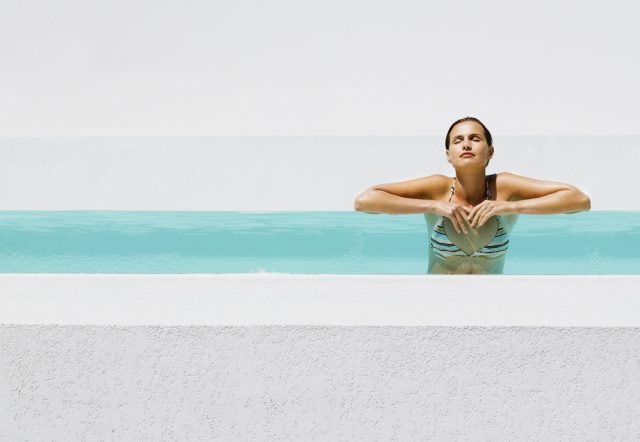 These days, we all know at least one person who has chosen to undergo plastic surgery, but making that choice yourself can be quite scary if you don't know the facts. The decision to undergo plastic surgery should be taken with care and consideration. With any form of cosmetic or surgical procedure, patients are advised to perform in-depth research, so they realise and understand all potential outcomes.
In recent years, cosmetic tourism has taken the world by storm, with very little information available to educate the public on the medical repercussions. Luckily, Australia's leading online information source for plastic and cosmetic surgery, Trusted Surgeons, has decided to shed some light on these risks. So if you're considering offshore surgery, read on, and perhaps you might think again.
Risk of infection
The risk of developing a hospital-borne illness abroad is astronomically high. Whilst doctors may be qualified within the particular country you've chosen, the standards of sterilisation and infection management vary around the world. Lack of regulation can lead to unforeseen and unnecessary tragedies.
Unaccredited surgeons
Similarly, surgeon accreditation and standards differ throughout the world. Within Australia, surgeons must undergo stringent training to become qualified as a Fellow of the Royal Australasian College of Surgeons (FRACS). Unfortunately, patients will have difficulty finding such standards within other countries. Medical regulations in other countries do not necessarily have the same high safety and training standards that we take for granted in Australia. Make sure that you thoroughly research the "accreditation" that an overseas surgeon may claim to have. In Australia, look for Surgeons registered with Australian Society of Plastic Surgeons (ASPS) and The Australasian Society of Aesthetic Plastic Surgery (ASAPS). All Surgeons listed on Trusted Surgeons are registered with these bodies.
Hazardous environment
Patients should that they are situated in the best environment possible for surgery and recovery. Unfortunately, this does not include sun, sand or salt. In fact, tropical climates can compromise healing, and increase risk of bacterial infection. Additionally, remote areas can mean less access to emergency transport and facilities should an emergency arise.
Lack of care
Post-operative care is imperative for recovery from surgery. Opting for plastic surgery abroad means that complications cannot easily be dealt with once you've returned home, and your surgeon overseas may not be easily contactable.
Tourist traps
It's been estimated by the Sun, Sea, Sand, Silicone Project that Australians spend approximately $300 million annually on cosmetic tourism, with 15,000 Australians traveling overseas for their procedures. The appeal is obviously the discounted cost. But at what price?
The Australian Society of Plastic Surgeons (ASPS) emphasise the fact that cosmetic tourism trivialises invasive surgery. However, we have recently seen the introduction of NIB health insurance for consumers seeking plastic surgery overseas. 'NIB Options' has already been questioned for breaching federal legislation that bans advertisements which 'entice' consumers by offering discounted cosmetic surgery and pressuring them to act before a deadline.
With such online content spreading like wildfire, it's difficult to differentiate between what is and isn't credible. Trusted Surgeons recommends conducting thorough research before committing to any form of plastic surgery.
If you're considering cosmetic surgery, ask yourself the following questions;
1. Is my surgeon a member of The Australian Society of Plastic Surgeons (ASPS) and Australasian Society of Aesthetic Plastic Surgery (ASAPS)?
2. Will my surgeon accept liability under unforeseen circumstances?
3. Were the risks and complications of my surgery thoroughly explained to me?
The place to start looking for accredited and highly skilled Australian plastic surgeons is online information trove Trusted Surgeons.