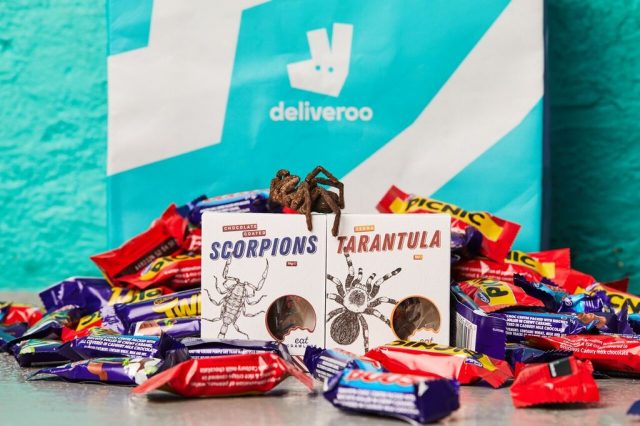 Deliveroo is known for saving us in those desperate times when there's nothing but rosé in the fridge. Naturally, with the spookiest day of the year just around the corner, our lifeline is providing an emergency Halloween chocolate shop for all our chocolate cravings.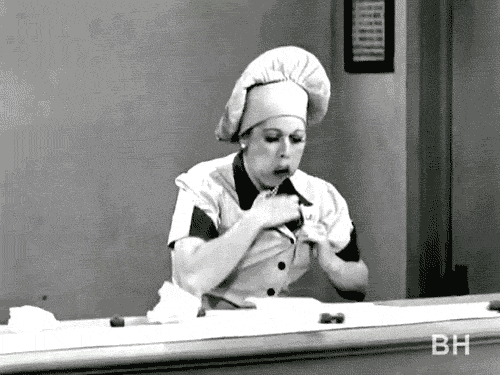 To celebrate Halloween on Wednesday 31st October, Deliveroo is taking us out on their own  trick or treat walk, cleverly dubbed 'DeliverBoo'. A limited number of hungry customers will have the chance to purchase a $1 fun-sized bag filled with yummy Cadbury treats, but beware!
Your all Hallo-needs can be answered with an eight-legged twist. A few unlucky (or lucky!) few will be 'tricked' into receiving a creepy crawler, like a crunchy, roasted armour tail scorpion, or a large whole roasted zebra tarantula to munch on! The chocolates will be delivered in an environmentally friendly bag which will double as a trick or treat basket for the kids to collect their own chocolates in.

The DeliverBoo stores will open in VIC, QLD, SA & WA at 11am 31 October and the number of bags available will be strictly limited. So don't be a basic witch and trick or treat yo'self through Deliveroo this Halloween.
Creep it real and stay up to date by following Deliveroo Australia on Instagram.