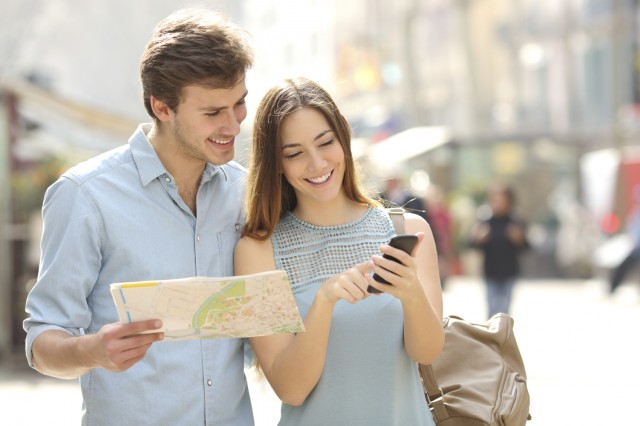 While travelling is one of the most exciting things we do, it's also fraught with logistical problems, financial pitfalls and exhausting issues. Luckily, we've compiled the top ten travel apps for organising yourself on holiday.
LoungeBuddy
This app has lists of amenities, photos and reviews from different airport lounges around the world. You can also use purchase amenities like executive lounge passes in the app.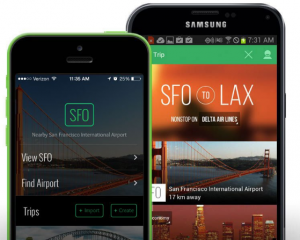 If you're like me and you're always getting lost, then you need this app. It's more comprehensive than Google Maps and has more detailed information, like real time departures and alerts for your route. It's available in 30 cities worldwide.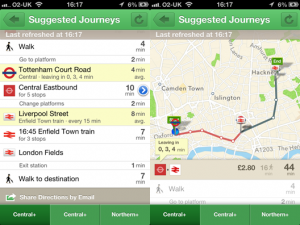 Duolingo
It's hard to learn languages on the go, but this language app makes it easier with its great design and easy interface. It's a fun way to learn the basics or brush up on old skills before or during your trip so you can make the most of your time abroad.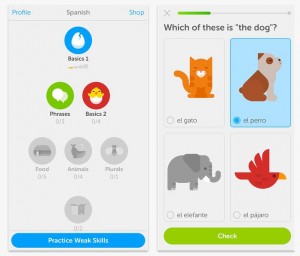 XE Currency
When you need to know exactly how much something costs in terms you understand, XE is the best app for currency conversion. It converts every world currency, so wherever you are, you'll know what you're spending. It also saves the last rates so it can function offline when you're trying to save your precious battery.
Tripit
This is your one stop app to pull everything together in one place instead of carrying folders of travel information. It pools your confirmation emails for flights, hotels, rental cars, events, and so on to make a single itinerary. And you can share it with your friends to make sure you're all on the same page.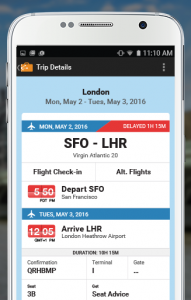 App in the Air
Even if you don't have internet access, this app will keep you updated on your flight status and helps you manage your time at the airport. It notifies you at four stages: check in, boarding, take-off and landing.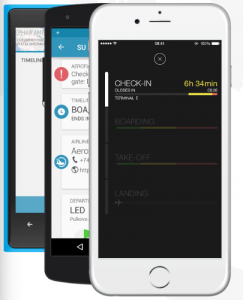 Livetrekker
If you're not keeping a journal, or you're going completely off the beaten track, or you just want to remember your trip, then this is the app for you. This thorough app creates a digital journal of your travels so you can remember where you've been and what you did. The app tracks you as you so, monitoring your speed and altitude, and you can add pictures, video and text along the way. It's great for sharing with your family and friends back home, especially if you're on a long trip.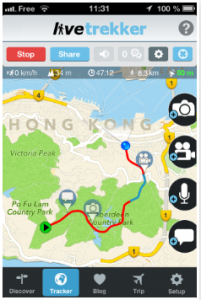 TimeOut
The go-to directory of things to do in any city. TimeOut finds the hottest events, bars, attractions and restaurants in each city so you don't have to spend your precious holiday time scrolling through the internet. The event finder is particularly useful, as you can book gigs through it, as well as create a customised travel guide for your trip.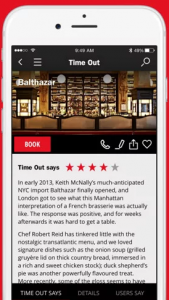 Splitwise
We'd all love to be rich enough that we didn't have to budget our trips and split meals, but the reality is that few of us are. This app is great for keeping track of who spent how much on what so you can either split it up as you go or wait until the end of your trip. If you're travelling solo, this is a great way to keep your finances in check.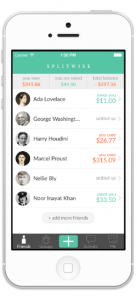 Party with a Local
Everyone wants to feel like a local in a new city, to feel like they're not the average traveller. This app is perfect for meeting up with locals who can show you the nightlife (or the daylife if you prefer) and get tips for the best local-rated things to see and do. You might even make some quality friends!