With too many pizza shops in Sydney, you'll be sure to fall for a second-rate pizzeria. Let's face it, people from four quarters love pizza; whether you're having it for lunch, dinner, brunch or a celebration or something, heavy, plant-based, vegetarian or gluten-free. These are Sydney's best Pizza shops.
1. Dimitri's Pizzeria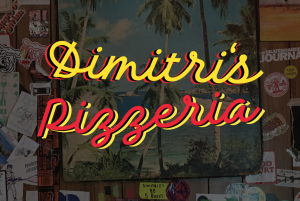 Dimitri's Pizzeria is the pride of Darlinghurst in handmade wood-fired pizza. This stalwart provides meat, vegetarian, vegan, artisan pasta dishes, salads, a diversity of drinks, and desserts.
While its dough is quite traditional, Dimitri's delivers a unique blend of Australian organic stone-ground flour with the toppings that are definitely not Italian. Expect to find honey, brussels sprouts, rainbow chard, radicchio and even corn in your pizza at Dimitri's.
2. Bella Brutta 

Like the hankered Neapolitan or New Yorker style pizza, Bella Brutta serves-up different, yet scrumptious pizzas. Serving the next best pizza in Sydney, Bella employs simplicity in their pizza process.
A fusion of Australian wholegrain and refined Italian flours yield Bella's pizza: crispy, and a blistered crust, similar to a Neapolitan-style slice, the culmination of culinary work. Bella's beautifully simple and scrumptious Italian pizzas have always satiated customers. 
3. Love Supreme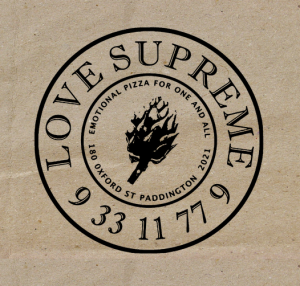 For those favouring a bona fide tastes, Love Supreme is the Italian kitchen favouring organic produce, gourmet wood-fired pizza, homemade pasta, garden-fresh salads, gelato, coffee, in an industrial-chic decor.
This pizza palace of Paddington: offering delicious plant-based and vegetarian pizzas, and a number of Italian cheese imported from the homeland. Love Supreme strives for simplicity in its pizza. 
4. Happy as Larry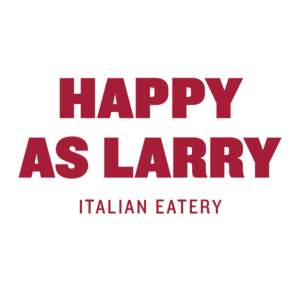 Happy as Larry is one of the most treasured pizza shops in Sydney's CBD. The shop's menu caters to all and employs only the freshest ingredients in the pizza process. The eatery also features a pantry for great value and makes shopping for a range of restaurant made meals.
Its pantry is filled with delicious ready-made meals from fresh pasta sauces, schnitzels to stuffed roasted capsicums and lasagnes. The restaurant also offers healthy bowls, signature sliders, and fresh pasta platters that will have you wanting to come back.
5. Frankie's Pizza 

At Frankie's Pizza, you can enjoy the best pizza as well as a party scene. At the eatery, pizzas and drinks are served in a rock 'n' roll setting. The heart of the business district is not where you would expect to find an underground music and pizza party. With a slice pizza for a rock-bottom $6 – Frankie's prices are hard to beat.
Frankie's is open until the wee-hours of the morning, every night. So, once you've had a couple of drinks, you can tuck into some of the best pizza Sydney has to offer. 
6. La Bufala 

La Bufala offers pizzas, burgers, calzones, pasta, and desserts with vegetarian, plant-based and gluten-free options. Blending Italian, Mediterranean, and other European cuisine, its menu options are made using seriously fresh ingredients.
This pizzeria uses healthier, unadulterated flour with natural yeast, for their pizza-dough. They also serve homemade pasta, grilled fish, and focaccias. Their scrumptious menu will have you dizzy with delight. 
7. Maybe Frank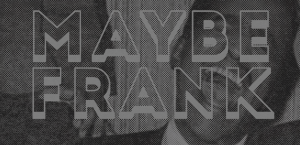 If you hanker tasting traditional Italian wood-fired pizza, in a realxed bar setting in Randwick and Surry Hills' suburbia, Maybe Frank is the destination. With a jaw-dropping array of 23 pizzas. Maybe Frank's menu is compact; a small selection of antipasti plates mixing Australian and Italian cheeses and meats, tasty pasta, and healthy salads.
8. Mary's Pizza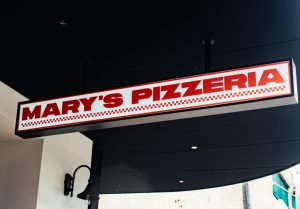 Mary's Pizzeria has tiered as the foremost go-to place in the city, and not just for its food. Located in hurly-burly Newtown, the pizza purveyor also offers burgers, vegetarian and vegan, booze, a bucolic bar with timber decor, and a mezzanine with a rock 'n' roll aura.
Mary's offers a "secret" menu exclusive to its pizzeria patrons. And for any of you gumptious gluttons, this illustrious pizzeria also serves-up grand gourmet burgers. 
9. Gigi's Balmain 

This pizzeria is a bustling corner of Naples' food culture. Gigi's Pizzeria is one of a few pizzerias in Sydney that adheres to its discrete regulations: Hand-stretched dough, traditionally topped, and wood-fired pizza, Napoli style.
Since revamping their menu, now plant-based, pizzas are  topped with roast potatoes and truffle paste; a pulpy-crusted calzone with pumpkin; and a strikingly umami-strewn pizza with barred asparagus and yellow tomatoes. 
10. Angry Tony's

At Angry Tony's,  expect one of the best pizza Sydney offers along with the meanest menu, seconded by hospitable staff. With two bustling locations, the restaurant also provides vegetarian and plant-based options.
If you're searching for a meaty meal, Pleased To Meat You is loaded with pepperoni, spicy sausage, smoked leg ham, ground beef, sesame seeds, and tangy BBQ Sauce.
Know a Sydney-based pizza shop that's better than the ones on our list? Comment below their name.