Like father, like son.
David and Victoria Beckham's eldest son, Brooklyn, just got his first tattoo. The 18-year-old got his first tattoo over the weekend and we are not at all surprised. The apple certainly doesn't fall far from the tree, with David himself being covered in tats.
In a lovely gesture to family solidarity, the tattoo was designed and inked by no other than tattoo legend Mark Mahoney, who is responsible for a number of David's tattoos. This means that David probably knew about the tatt ahead of time.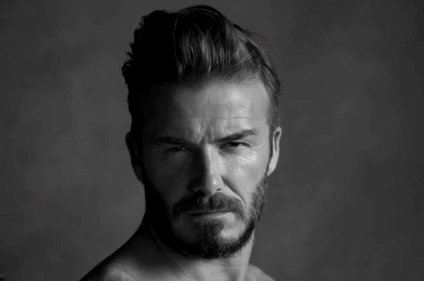 Following further in his father's footsteps, Brooklyn's first tattoo is the detailed portrait of a Native American with a feathered headdress, similar to the one David has on his torso.
Brooklyn documented the process of his first tattoo experience on Instagram with a series of photos showing him and Mark Mahoney at Shamrock Social Club in LA. He thanked his dad's friend and said it was an honour to have it done by the famous tattoo artist.
Though the new tattoo received almost 75,000 likes in only 23 minutes, not all reactions were positive, with people questioning the sense behind the new body art.
"You did this for the looks or do you actually know who he is?" one commenter asked. Others asked the teenager not to get as many tattoos as his dad.
However, we're thrilled with Brooklyn's new tattoo and are sure that this won't be his last time to get inked.